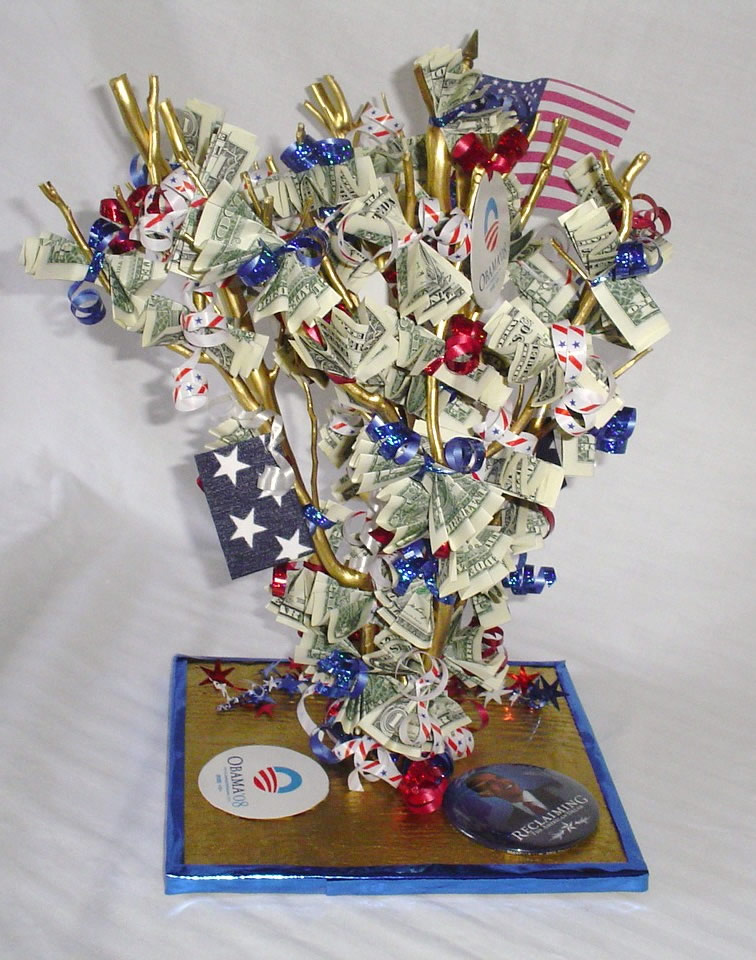 This Moneytree was a special gift
given to President Obama for his
daughters, prior to the election.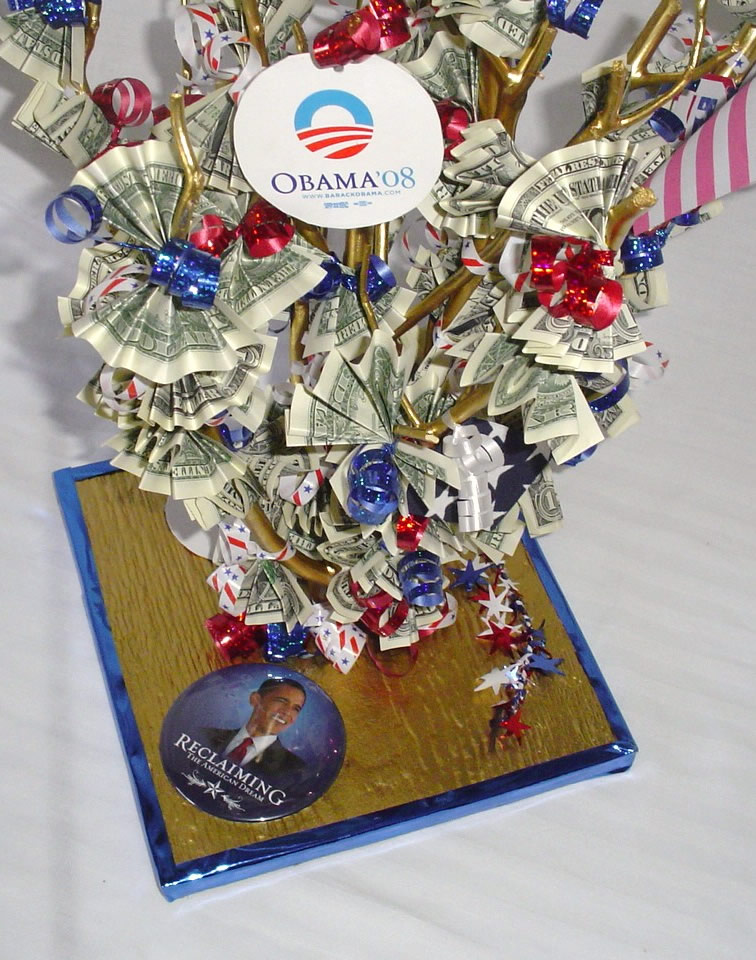 President Obama received the tree on
September 30, 2008 in Reno, Nevada.

Give the Gift Everyone Wants – Money !
What is a Money Tree Gift?
Need a unique, personalized gift for that special occasion coming up? Don't want to give that impersonal cash envelope or gift certificate? Give a Money Tree Gift!

We custom design your Money Tree with colors and decor of your choice. The trees are real wood trees attached to a wood base, covered with "leaves" of money! Every tree is handmade – no two are alike.
How Do I Order?
Use our order form to tell us just what you want. We will confirm your order with you by telephone before processing. After confirmation, your tree will be shipped within 5 business days.
How are the trees made?
Trees are made with any combination of bills you like, $1, $5, $10, or $20's and your choice of ribbon colors.
Your tree can also be ordered without money attached. We provide empty envelopes with ribbon for your guest to sign and attach to the tree.

For pricing and ordering instructions, click on the order button on the left.
To contact us, call or e-mail:
Address:

MoneyTreeGift . com
P.O. Box 293331
Sacramento, CA 95829

Phone:

1-800-754-8061 Toll-Free

E-mail: